Home World Tour Vintage Douglas DC3 to land in India
Vintage Douglas DC3 to land in India
Team PSI 3/10/2017 0
A privileged partner in the conquest of the skies, Breitling demonstrates its commitment to safeguarding the aeronautical heritage by supporting the restoration of legendary aircraft – such as the Lockheed Super Constellation and the Douglas DC-3. This twin-engine propeller plane launched in 1935
revolutionized air travel.
In 2017, Breitling will launch its DC-3 on a major round-the-world tour in several stages that will notably encompass the Middle East, India, South-East Asia, North America and Europe. This World Tour will begin and end in Switzerland, starting from Geneva in March and winding up in September at the Breitling Sion Airshow 2017.
The DC3 will be visiting Nagpur Airport, India - VANP/NAG on 26 MAR 2017 from Karachi. Hereby creating oppourtunity for spotters and AVgeeks to spot this rare bird making its around the world tour.
World Tour Map
Nicknamed the "Normandy landings plane", it enjoyed its moment of fame in June 1944. More than 16,000 were built and most major airlines acquired them as part of their fleet. Today there are less than 150 DC-3 aircraft in flightworthy condition worldwide, including the Breitling DC-3.
This DC-3 HB-IRJ was delivered to American Airlines in 1940 and first used by the American military between 1942 and 1944, before resuming service on behalf of various commercial airlines. Restored by a group of dedicated enthusiasts, it now flies under Breitling colors and participates in a variety of airshows.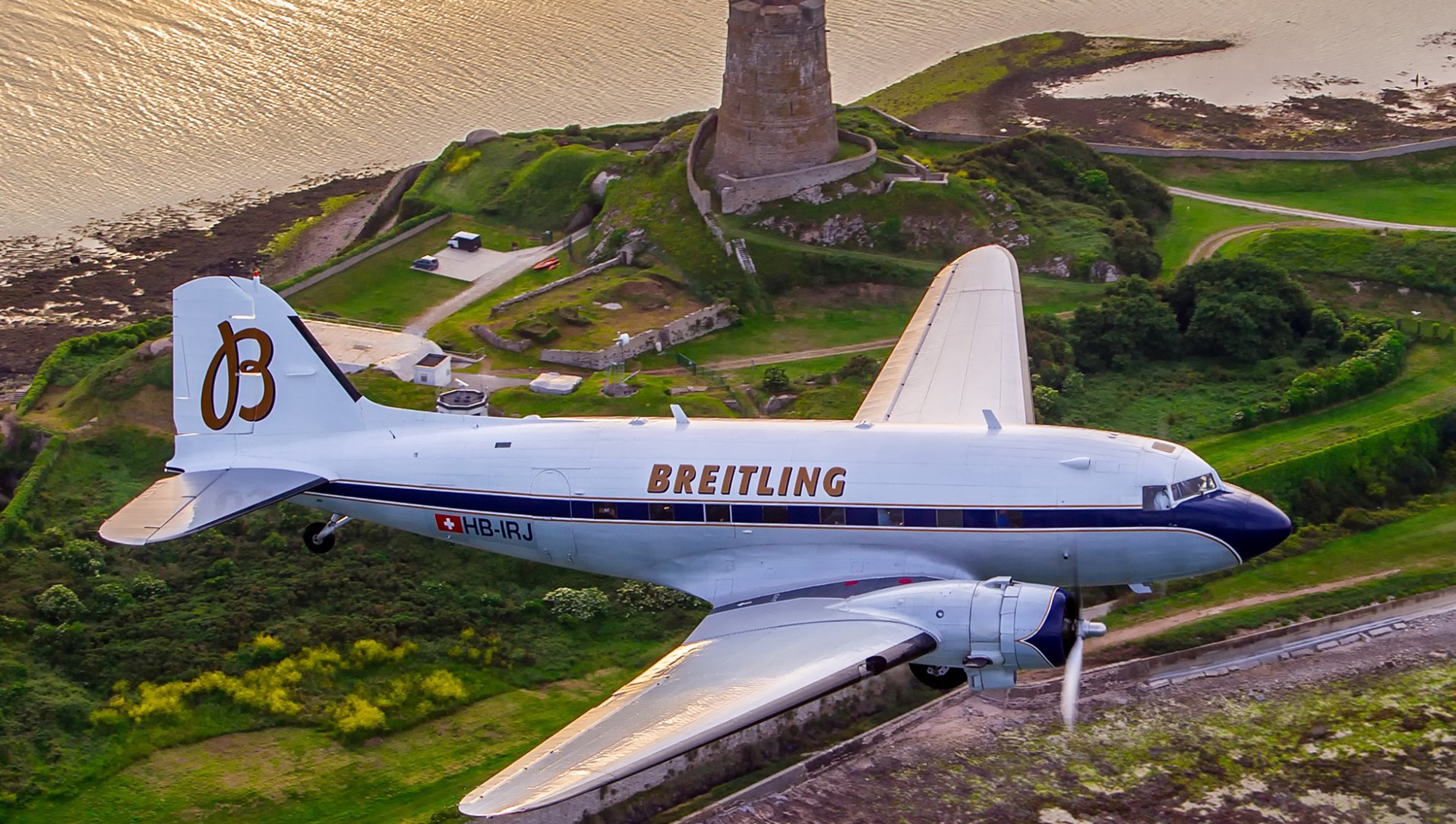 Image Source : www.breitling.com
Please Visit Official Website For Latest Updates : Click Here